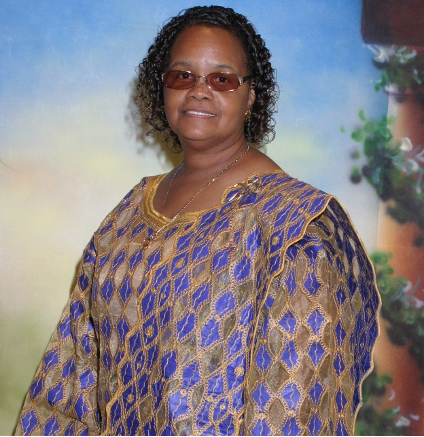 Lyndra Marshall
Executive Director

Lyndra Marshall (née Pratt) is the founder of GENE-ALL-OF-US, INC. Family Heritage Research and Resource Center.
She began her ancestral quest over sixty years ago and became a world renown and professional genealogist, preservationist, oral historian, filmmaker, quilter, digitization specialist and photographer. She lectures, trains and conducts world-wide genealogical research, build family trees, write family histories, organizes family reunions, creates documentary story quilts and conducts DNA reveals in support of African Ancestry, Inc. Lyndra's genealogy research work includes families, cemeteries, churches, communities, and military with an emphasis on the enslaved and educational institutions. She is the author of several publications and has produced written and film documentaries on local and national levels.
Lyndra is the founder of the South County Kindred Connection and Chesapeake Bay Area Family Heritage Group. She currently serves as the Co-Chair of the Baltimore's Mount Clare at Carroll Park Commission and genealogist and historian for the Galesville Community Center, Inc. She is an active member of Afro-American Historical and Genealogical Society, Inc., The Association for the Study of African American Life and History and many other historical organizations.
Lyndra is the immediate past Vice Chair of the Reginald F. Lewis Museum Board and served on several committees. She organized and facilitated national genealogy workshops. For over twenty years she served as lead genealogist and workshop facilitator for the Kunta Kinte-Alex Haley Foundation, Inc.
Lyndra served as consultant, commissioner, Vice Chair, Chair and is now holding the esteem title of Chairlady Emeritus of the Maryland Commission on African American and Culture History and the Banneker Douglass Museum. During her tenure she was the proud visionary of the 50th Anniversary celebratory season and "The Year of Frederick Douglass in Maryland" whereby she organized workgroups to carry out its mission. She assisted in the making of five documentary story quilts depicting the lives of Frederick and Anna. Additionally, Lyndra was the keynote speaker for the Wreath Laying Ceremony held at the Talbot County Court House. Presently, Lyndra serves as the Executive Board Director on behalf of the Frederick Douglass family for the planning of the Frederick Douglass Park on the Tuckahoe.
Lyndra has received numerous prestigious awards including the recent Anne Arundel County Arts Council Annie Award. She appeared on national and international television, radio, websites, newspaper articles, blogs, magazines.
Lyndra is happily married to Roger Marshall, Sr. for fifty years. From this reunion they have one son, Roger Marshall, Jr. and daughter-in law, Tammera.